People expect public WiFi to be available wherever they are. Whether it's a café or a car repair shop, your customers will want to connect their phone or laptop to the internet. But how can you make sure that your network is not at risk?
Offering free public WiFi is a great way to keep your customers coming back to your business – they can browse their social media or work remotely when they visit. However, it is important that you protect your business and put precautions in place to protect your network. Customers should not be able to access illegal or dangerous websites when connected to your network. Not only are you protecting your business legally, but you are also helping to protect it from harmful cyber-attacks.
Your public WiFi should be completely separate from your private business connection. This means that your customers are able to access the internet on their devices without compromising the security of your company or its data. Access to your private business network should be limited to your trusted employees who will only use the WiFi for legitimate reasons. Unauthorised access can lead to security breaches including ransomware, data breaches, and illegal activity.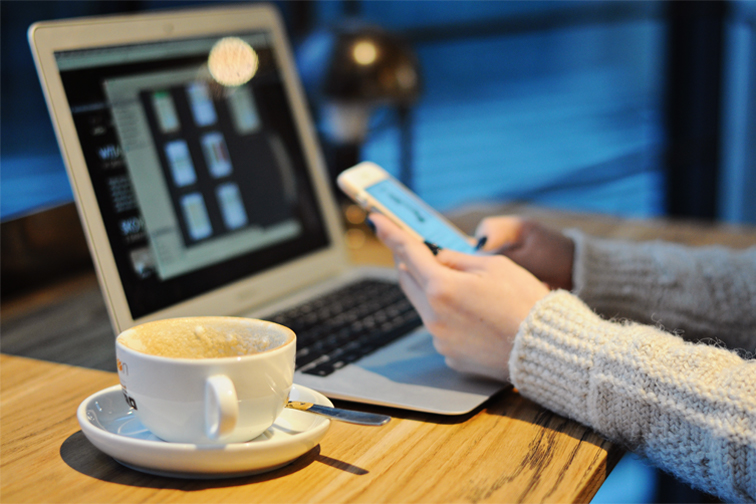 Filtering is another layer of protection you can implement on your network. A firewall can be implemented by your network provider to filter the incoming traffic, and prevent any unauthorised access. A content filter can also be implemented on your internet connection. This means that some websites can be blocked on your network. A common example of this is the UK Government-backed Friendly WiFi scheme. Friendly WiFi is a certification that meets minimum filtering standards that blocks any illegal or harmful activity and websites on the network. Venues that have Friendly WiFi installed have a WiFi service that is safe for all users to access, whilst protecting their business from liability of illegal activity on the network. It is supported by the UK Government, the Internet Watch Foundation, the NSPCC, and Childnet International. Customers (particularly children) can have peace of mind knowing that they are using a connection with an industry-recognised standard level of filtering that protects both customers and business owners.
As Friendly WiFi providers, we are able to ensure that your network is secure from illegal activity and your business is protected. Find out more about our Managed WiFi service here.
Contact our team for advice on protecting your business from cyber threats.
About Carrera UK
Carrera UK provide IT support, IT services, and telecoms to small businesses in Portsmouth & Southampton in Hampshire, and across the South of England.
We offer a complete suite of IT and telecoms service solutions for small and medium-sized businesses, including IT support, website design, social media management and cyber security.
We know how important IT is to your business and we will work hard as your trusted IT and telecom service provider to find the best solutions for you. Our IT support and solutions give you the assurance that your business technology will be robust, reliable, and cost-effective.