About Carrera UK
Carrera UK is an IT company based in Portsmouth, Hampshire, specialising in IT support, IT services and telecoms for small and medium-sized businesses across the South of England. With 25 years of experience in the IT industry, our highly skilled engineers provide a complete suite of IT solutions that include everything you need from an IT and telecom provider.
Since our founder and director, Gary Mullineaux, first started supplying local computer shops with computer components in 1996, Carrera UK has evolved into a full-service IT, media, and telecoms company, providing IT support and solutions for small and medium-sized businesses (SMEs). Many of these small businesses have grown with us since then, and we are proud to continue to support them to this day.
We are customer-focused and ready to respond immediately to any issue no matter how small or complex. We understand how much businesses rely on their IT and telecoms. We provide powerful, robust, and secure IT solutions that are cost-effective and have a talented and friendly team ready to respond to your requests. For those highly specialised and complex issues, we work with an extended team of specialist consultants to get the job done.
We understand the importance of a fast and efficient IT system. Our focus is to look after our customers in a professional and friendly way. No matter how trivial or complex an issue is, it's never too much trouble.
Read more about our IT Support, Lease Equipment, and Telecom services.
Contact Us
Find out how we can help your business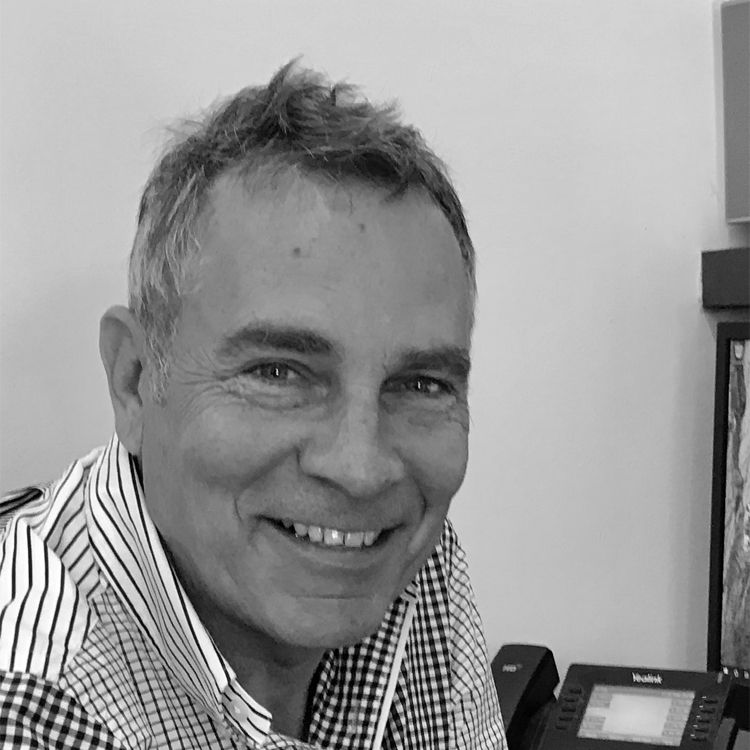 Gary is the founder of Carrera UK with over 25 years of experience in the IT services industry. Gary is responsible for overseeing all company operations and ensuring that consistent quality service is delivered to all of our customers. His responsibilities include managing all financial and legal aspects of the business, establishing and achieving long-term company goals. His experience encompasses design, costing, implementation, project management, and support. Key stakeholders in growing businesses have relied on him for decades as someone who can provide expert advice and strategy and can deliver promises on time.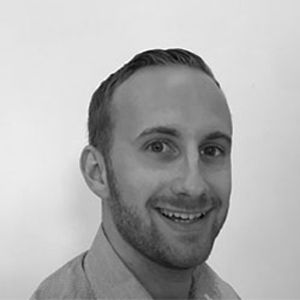 As a highly-skilled professional with over 15 years of experience in the IT industry, Ben works to deliver the most dependable and effective solutions to our clients through on-premises networks and cloud infrastructure. He has worked with in-house colleagues and with various managed IT service providers to deliver IT services to business ranging from SMEs to large organisations. Through consulting and engaging with senior managers, he helps the business to deliver solutions that improve operational efficiently and provide value to the business whilst meeting strategic objectives. Ben is passionate about the IT industry and enjoys being able to make a positive impact in the growth of businesses.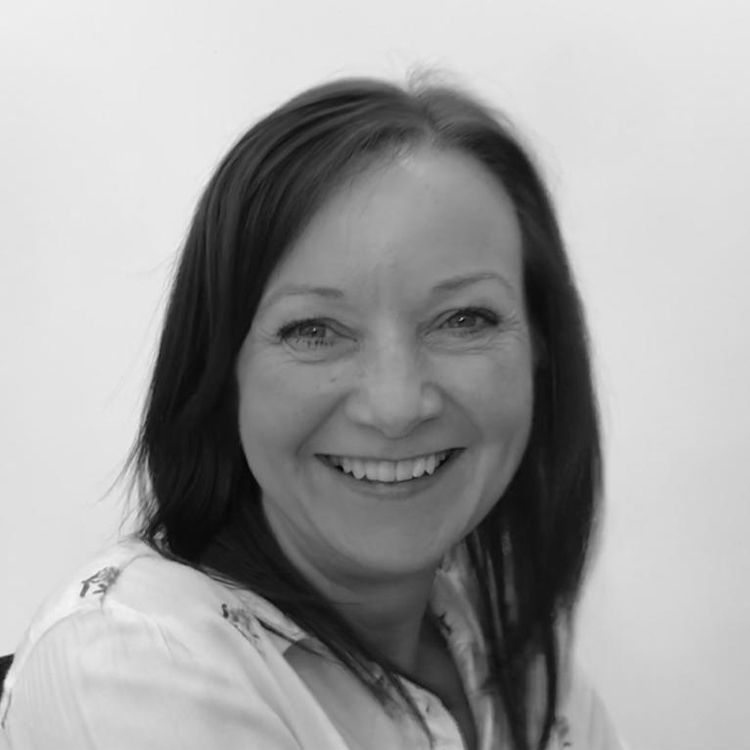 Sam has over 30 years of experience in finance roles in the IT and Telecoms industries with almost 20 years at Carrera UK. Sam has the overall responsibility for the finance department including accounting, reporting, budgeting, and payroll. Sam's department's responsibilities have rapidly increased during the company's growth from the initial start-up stages to the successful small business the company is today.
Connor manages both the IT Helpdesk and the Projects team. In his 7 years at Carrera UK, Connor has grown from a talented IT Infrastructure Apprentice, winning our training partner's Apprentice of The Year Award in ICT, to a highly successful Senior IT Support Engineer and Team Manager. With a focus on continual service improvement and quality management, he leads and manages the team to deliver the highest levels of customer service through the latest and most innovative technologies. Through collaborative discussions with our clients, Connor ensures that the IT solutions used are customised to the needs of each customer to create a system that is the most beneficial to the success of their business.
Senior IT Support Engineer
Alfie is a senior IT Support Engineer specialising in web servers and cloud computing infrastructure. Much of Alfie's work has a focus on reducing operational costs through organisational optimisation, improving functionality, and making IT services secure and robust. His training in Microsoft Azure has allowed the business to use the latest technologies to help our clients adapt to home and hybrid-working. Alfie is always keen to learn about new concepts in the IT industry and is enthusiastic about using them to expand the business.
Ellie Mullineaux BSc (Hons)
Ellie graduated from the University of Birmingham in 2019 with a Bachelor of Science degree in Geography. Her skills in researching, data analysis, and report writing have been a valuable asset to the business and enabled us to meet compliance standards and processes. As a Media and Digital Marketer, Ellie has  enhanced our social media and online presence, adding to the website portfolio, and creating a digital marketing service for our customers. Through eye-catching, engaging, and responsive website design, Ellie helps clients to progress their business online and expand their customer base.
Tom has joined us from an established Microsoft Managed Service Provider, specialising in Remote Desktop environments, and Cloud migrations. Tom's experience in cloud computing has proved a vital resource in several Microsoft Azure and SharePoint migration projects. He also has extensive experience in utilising industry-leading Acronis cyber security and cloud backup solutions to ensure protection of client IT systems. Tom enhances the team's skillset further in cyber security, cloud migration, and cloud network infrastructure.
Jack brings a passion for technology and eagerness to expand his IT skills to his role as a IT Support Engineer. He previously provided IT support for schools across Hampshire where he also trained teachers on industry-specific education software. Jack is especially interested in developing expertise in cyber security and networking, having studied these at university. He is currently working towards an Endpoint Management Microsoft Certification and completing Acronis training to further enhance his ability to provide expert cyber-security solutions. Jack is motivated to continue learning as much as possible across all areas of IT in order to become a well-rounded technician.
John completed his degree in Cyber Security and Digital Forensics at Canterbury Christ Church University. Since completing his degree, John's experience includes providing IT support for dental practice management software within the NHS environment ensuring the practices meet the highest cyber security and GDPR standards. John's expertise in cyber security will enrich the company's security services through advanced and innovative solutions to target the latest cyber security threats.
Apprentice IT Support Technician
Evan achieved a Distinction Merit grade in Information Technology at Portsmouth College in 2021 before joining Carrera UK as an Apprentice IT Support Technician. During his course, Evan studied a wide range of aspects in IT including cyber security, databases, hardware, social media applications, coding, and website development. He is looking forward to expanding his expertise in these areas during his training and through collaborating with our expert team to provide efficient and reliable IT support to our clients. Evan is particularly interested in cyber security and hopes that he can introduce innovative solutions to the business to protect our customers from the latest cyber threats.
Apprentice IT Support Technician
Ailbhe started his Information Communication Technician apprenticeship with us in 2022 to embark on his career in IT. Ailbhe is often one of the first technicians you will speak to when contacting our IT helpdesk team, and is skilled at diagnosing and troubleshooting our customers' IT issues over the phone and using remote access. When he is not taking on 1st Line IT support jobs, Ailbhe manages the workshop, using his in-depth knowledge of computer hardware to build PCs that meet customer requirements and software specifications, as well as carrying out advanced PC repairs. With vast experience in all aspects of IT, he is due to complete his apprenticeship and become a qualified IT Support Technician in early 2024.
Apprentice IT Support Technician
Andrew is our newest apprentice and has already become a valued member of our IT helpdesk team. Since working with us, Andrew has utilised his knowledge of IT hardware, to monitor equipment health and efficiently diagnose hardware faults. Through collaborating with members of our skilled team, Andrew has gained an in-depth understanding of backup systems. He effectively monitors and checks backups, ensuring that our customers' data is secure and safe from the risk of cyber threats. During his time here, Andrew is looking forward to expanding his knowledge of servers and business network setups and hopes to gain expertise in managing and maintaining cloud infrastructure.
Before beginning his career in IT, Rad worked in engineering as a CNC Programmer, responsible for programming CNC machines to produce high-quality parts with tight tolerances in microns. His expertise in engineering has given him vital skills that are highly valued in the IT industry. Since joining Carrera, Rad has gained experience managing Microsoft accounts, installing and configuring hardware and software, and conducting site visits to troubleshoot hardware problems. He looks forward to expanding his knowledge in cloud infrastructure, networking, and software. Rad is dedicated to expanding his knowledge and hopes to obtain the CompTIA A+ as well as Microsoft Azure certifications to provide him with the skills understanding to take on cloud migration projects.
Luke is a dedicated and passionate IT technician who has recently begun his career in the field. Since working at Carrera, Luke has spent much of his time in the workshop repairing computers and creating setups bespoke to our customer's needs whilst gaining extensive knowledge of hardware and software and their uses. He has also managed backups and ensured that they are reliable and restorable should they be required. Luke is eager to expand his knowledge and expertise in the IT field and looks forward to learning more as he continues to grow in his role. Luke would like to spend time exploring additional qualifications and certifications to further enhance his skills and our business's services.
PETA's Apprentice and Employer of the Year Awards 2023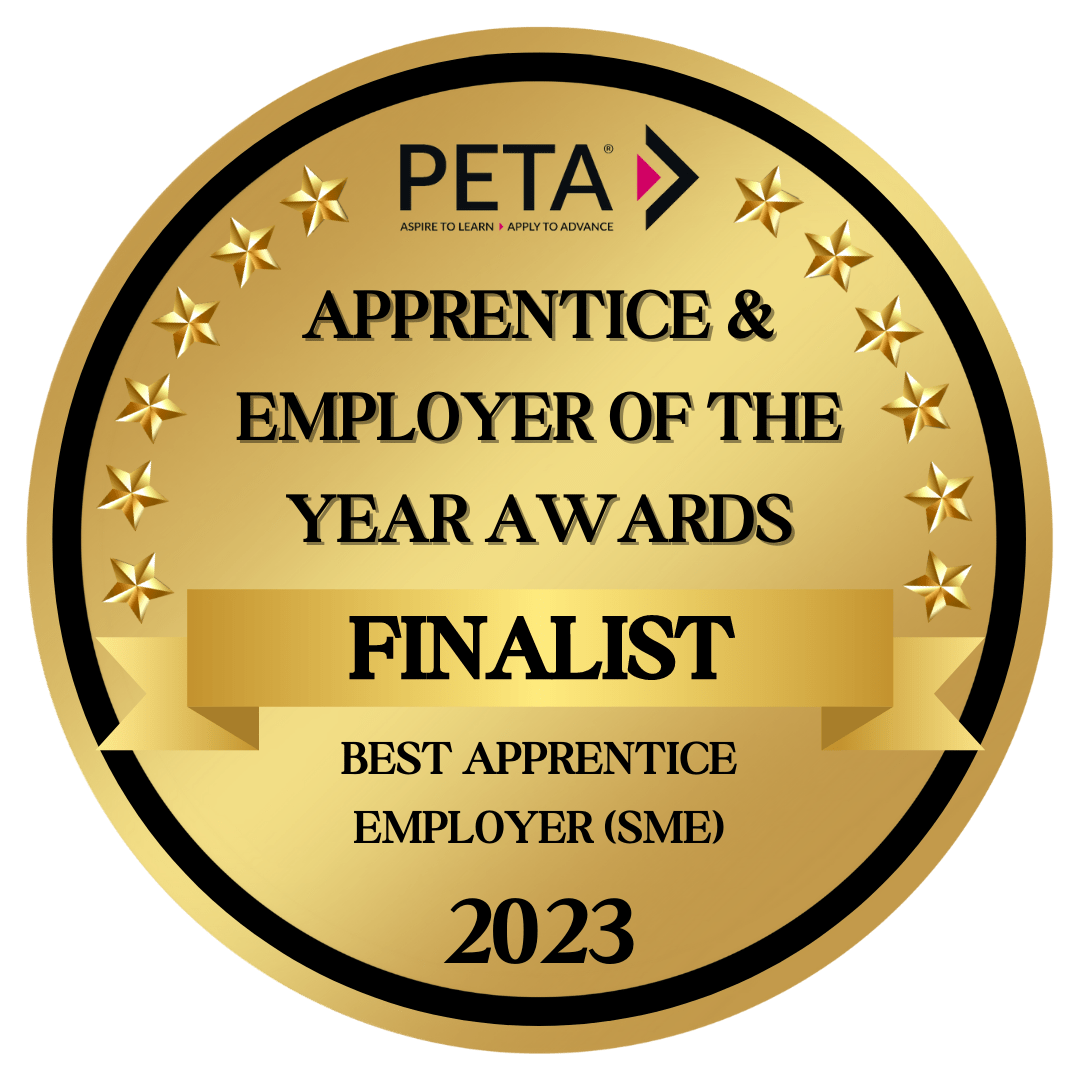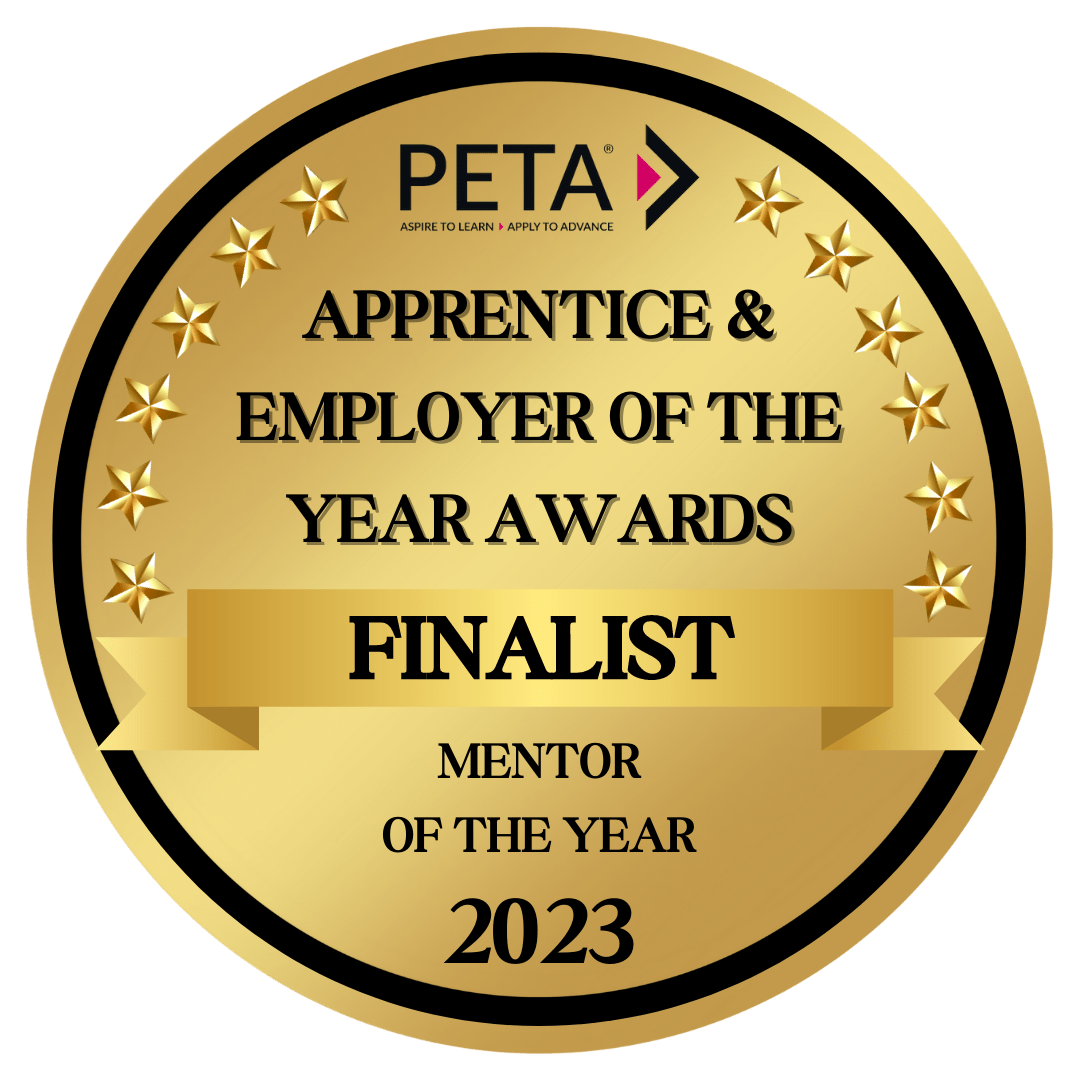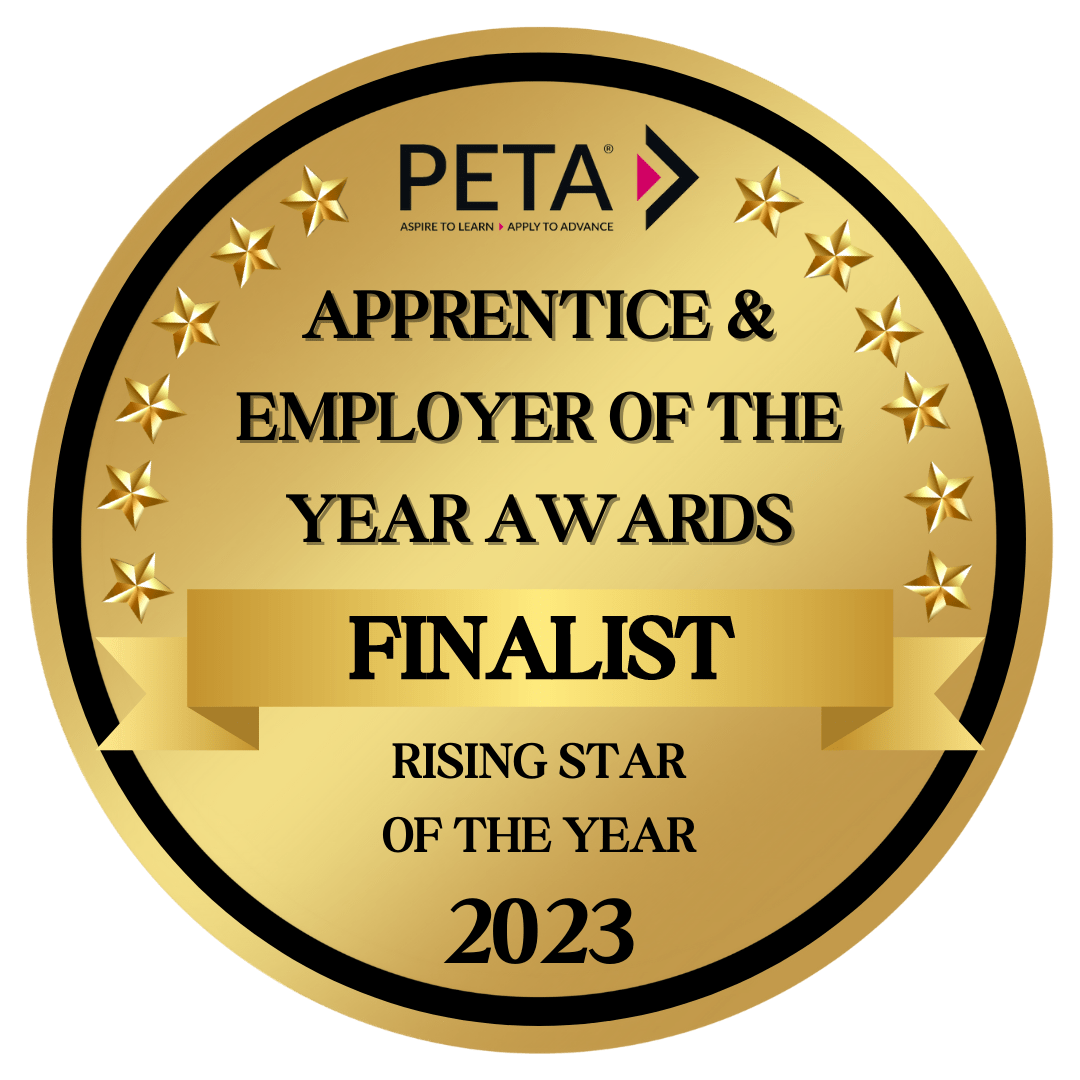 Join Our Team:
If you are a talented, customer-focused IT support engineer and would like to join our expanding business, please send your CV and cover letter to jobs@carrera-uk.com.
Current Vacancies
Customer Feedback
"I have been using Carrera for my IT support for over 18 years and consider it one of the best business decisions that I have made. A friendly approachable team who deliver a prompt efficient service. I wouldn't hesitate in recommending Carrera for any business, no matter what the size, for their IT needs and requirements."
"Please can you pass on our sincere thanks to everyone at Carrera for being there to help us get through this crisis. It's so reassuring to know that you are at the end of the phone. Really, really, appreciate you all!"
"I have been a client of Carrera UK for about 15 years, they have looked after my business needs, i.e. Computers, Printers, Scanners, Phones etc. Not only is the equipment always top quality, but the service is of a top level also – never is anything too much trouble, plus if there are any I.T glitches they jump on it immediately & fix the problem, which usually means minimal downtime for me & my business. All in all Gary & his team at Carrera UK are top notch and I am happy to continue recommending them to anyone who has I.T requirements."
"Having worked with the team at Carrera for circa 20 years, we have always been very pleased with the service they provide. From Gary and Ben and across all the support staff, they are really easy to deal with. With having a long-standing relationship, they know our business and systems so well, anything we need is taken care of quickly. Their response to any system downtime (which is incredibly rare) is always first class and quickly explained and resolved.
We just would not be able to operate without this team and I can't recommend them enough."
"We have been using Carrera for multiple services for a little over a year and can honestly say they have been fantastic from the off. Nothing is too much trouble and they are very quick to help us when needed! Would highly recommend!

Keep up the great work guys!"
"A massive thank you to the Carrera for the brilliant level of support you are providing to all the team.
These are very challenging times for everyone and our remote working wouldn't be possible without your support"
"Have been working with Carrera for the past 6-12 months. They have rolled out a Virtual Desktop system within the business as well as provide email hosting and hardware. A fantastic team and very professional business."
"Carrera UK offer a brilliant service! We could not recommend them any more."
"Carrera staff have an all-round knowledge of the IT world. They act swiftly when an issue needs immediate attention. Carrera staff make excellent use of technology and are both friendly and professional delivering high quality work. Ideas, resolutions and results are communicated effectively."