Work from home efficiently, productively, conveniently, and cost-effectively with Carrera IT's support, lease equipment, and business phones.
Carrera UK's remote and hybrid working solutions are designed to improve flexibility for your business, allowing your employees to work at home as easily as they can in the office. We will take the time to assess your business's needs, how your employees use your IT systems, and what software requirements are needed, and create a remote working environment that works for you.
Find out more about our IT support, equipment to lease, and business phones.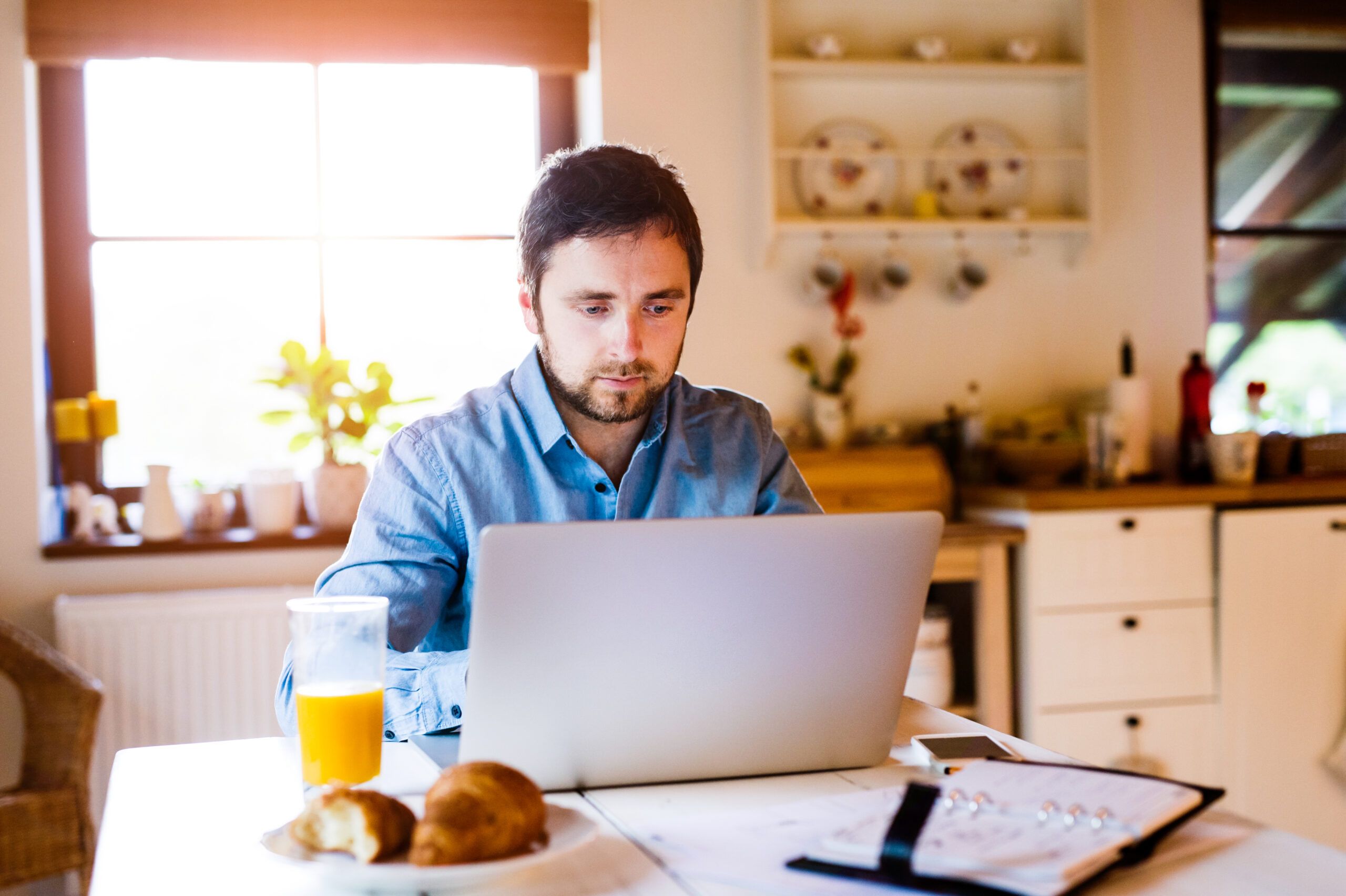 With the advancement in technology, many companies have adopted remote and flexible work arrangements, enabling their staff to work from home or any location of their choice. This shift has been made possible with the emergence of various tools and platforms, such as Microsoft Teams and Zoom for virtual conferencing, and SharePoint for collaborative projects, making it possible for employees to work efficiently and effectively from any location.
We'll Provide You with The Right Equipment
Our team at Carrera can provide you with high spec leased equipment, such as laptops and desktop computers, can configure secure remote connections to the office network. This will permit your employees to work remotely with the same productivity as they would have in the office. We also offer solutions to ensure secure access to data and applications from any location, including emails and files, facilitating remote work. Additionally, our VoIP phone systems enable users to make and receive calls on their office phone number and extension, even when working from home.
Our team have a wealth of experience in configuring remote and hybrid work setups: our team can tailor an IT solution to suit the unique needs of your business. By utilising cutting-edge technologies, we will design a system that maximises continuity for both in-house and remote workers, guaranteeing smooth operations for your business.
Collaboration with Microsoft
Microsoft Teams
Microsoft Teams is a Microsoft 365 app used for messaging, calling, video conferencing and file sharing between users. It enables employees to communicate and collaborate on documents and projects easily. Teams is available on mobile phones as well as PCs, making it easy for employees to stay connected to your business on-the-go. With built-in calling and video conferencing functionality, Teams also enables free calling between users, and guests who are not using Teams can also be invited to participate in conference calls. Teams can also be linked to your business VoIP phones, allowing you to make and receive calls from your mobile, using your business's phone number.
Microsoft SharePoint
Microsoft SharePoint is a powerful platform used for document storage and management. It allows employees to access, edit and share documents wherever they have access to the internet. This means that they can work collaboratively whether they are working from home, or in the office. SharePoint also provides security features that help to protect sensitive information. It allows administrators to set permissions and access controls, which helps to ensure that only authorised users have access to the information they need.
Remote and hybrid working configuration for your devices and support is included in our IT support service. We also offer an ad-hoc pay-as-you-go option for one-off fixes for issues with your remote working environment.