Microsoft 365, formerly known as Office 365, is a comprehensive productivity suite offered by Microsoft. It combines a range of software and cloud-based services to empower individuals and businesses with the tools they need to work efficiently, collaborate effectively, and manage their tasks seamlessly. Microsoft 365 encompasses various applications and services that are essential for productivity and communication, both online and offline. We have outlined the key advantages of Microsoft 365 for small businesses.
Cost-Efficient Solution
Microsoft 365 provides small businesses with a cost-efficient solution for accessing a suite of powerful productivity tools. Instead of investing in expensive software licenses and infrastructure, businesses can subscribe to Microsoft 365 on a monthly or annual basis. This subscription model allows for better budget management, as businesses only pay for the licenses they need, and they can scale up or down as their requirements change.
Streamlined Collaboration and Communication
Efficient collaboration and seamless communication are vital for small businesses. Microsoft 365 offers a suite of applications and services that enable teams to collaborate effectively. Tools like Microsoft Teams provide a centralised platform for instant messaging, audio and video calls, virtual meetings, and file sharing. This streamlines communication, facilitates remote collaboration, and improves overall teamwork, allowing small businesses to work together efficiently, regardless of location.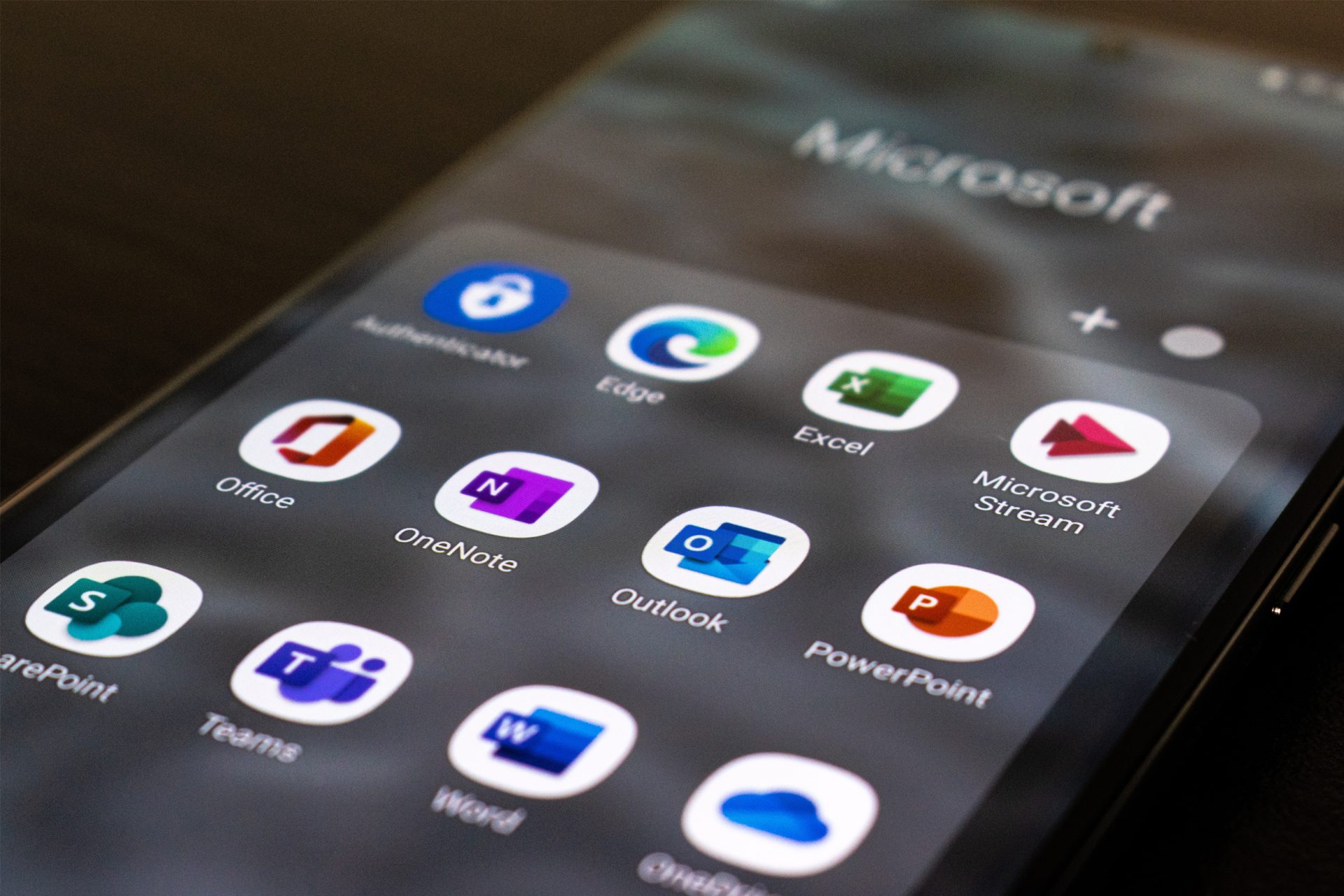 Enhanced Productivity and Efficiency
Microsoft 365 empowers small businesses with a range of productivity tools such as Microsoft Word, Excel, PowerPoint, and OneNote. These applications offer a familiar and user-friendly interface, enabling employees to create, edit, and collaborate on documents, spreadsheets, presentations, and notes with ease. The suite also provides features like real-time co-authoring, version control, and templates, which enhance productivity and efficiency, allowing small businesses to accomplish more in less time.
Cloud-Based Accessibility
With Microsoft 365's cloud-based nature, small businesses can access their files, applications, and data from anywhere, using any device with an internet connection. This mobility and accessibility enhance flexibility in work arrangements, enabling remote and on-the-go productivity. Small business owners and employees can stay connected, respond to emails, collaborate on documents, and access critical information even when they are away from the office, promoting efficiency and responsiveness.
By embracing Microsoft 365, small businesses can improve their operational efficiency, foster collaboration, and drive growth, ultimately positioning themselves for long-term success. Contact us to find out how Microsoft 365 can benefit your business.
About Carrera UK
Carrera UK provide IT support, IT services, and telecoms to small businesses in Portsmouth & Southampton in Hampshire, and across the South of England.
We offer a complete suite of IT and telecoms service solutions for small and medium-sized businesses, including IT support, website design, social media management and cyber security.
We know how important IT is to your business and we will work hard as your trusted IT and telecom service provider to find the best solutions for you. Our IT support and solutions give you the assurance that your business technology will be robust, reliable, and cost-effective.