More and more businesses are making the switch from traditional landline phone to more advanced VoIP phones. VoIP phones can not only bring a considerable cost-saving for businesses, but they also have a long list of features, that are useful to every modern-day business.
VoIP phones use the internet to make and receive calls rather than a traditional landline. The adaptability of this technology has made VoIP the phone system of choice for modern-day businesses. VoIP phones have an extensive list of features designed to create improved and flexible communications between customers and businesses. Here, we have outlined the features that we and our customers find most useful to their businesses:
Auto Attendant
Incoming callers can navigate through a menu using their keypad to have their call routed through to the relevant department or extension. This can reduce the need for a dedicated receptionist to take incoming calls and manually transferring them.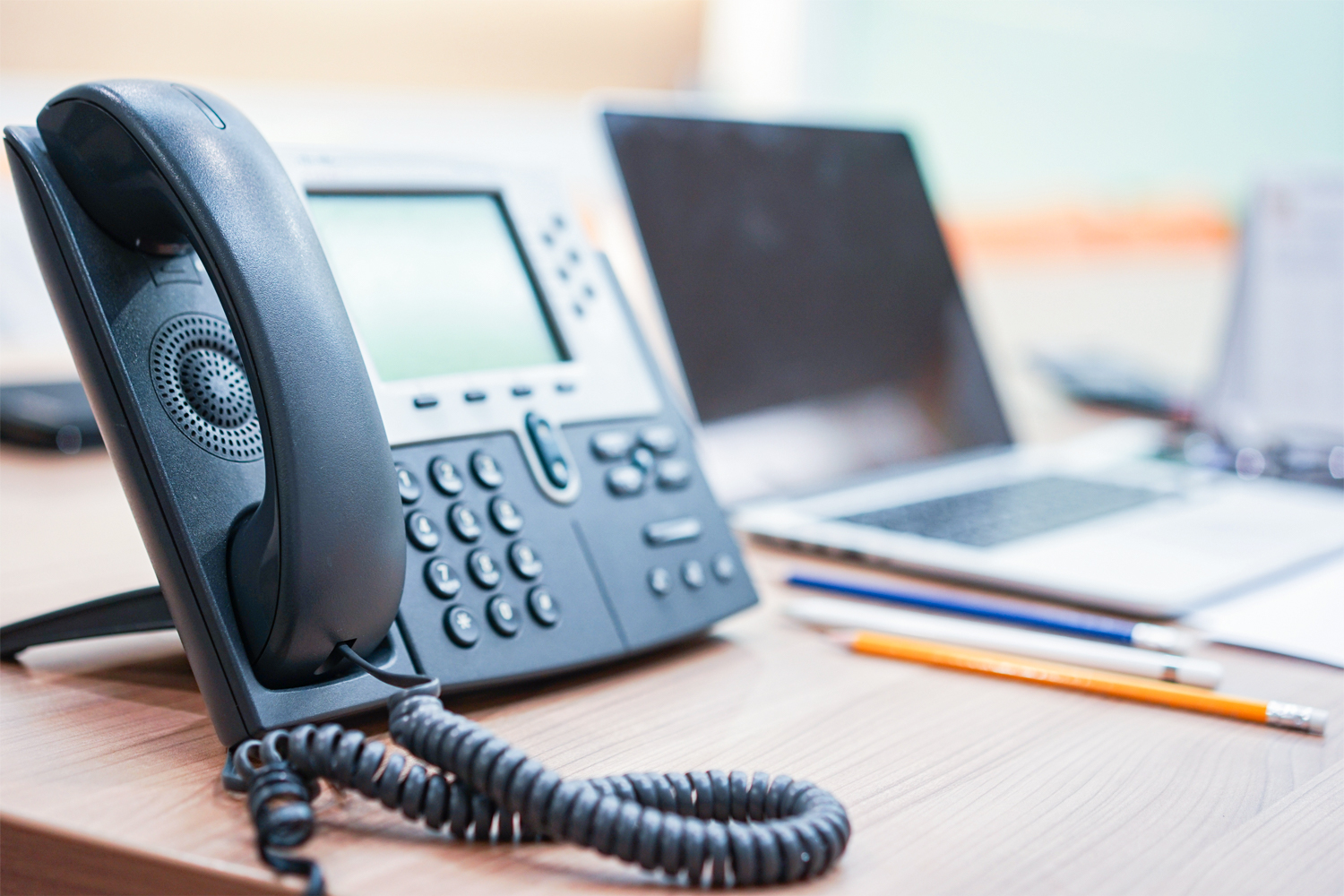 Call Routing
You can decide the journey the incoming call takes. You may decide that you want all calls to first go to one phone or multiple phones through simultaneous ring groups. If all of the first group of phones are unavailable, a secondary phone or group of phones will ring. This can continue throughout the business. You may choose to create call queues instead so the caller will wait until one of the first group of phones is available. You can also set rules for specific contacts to call certain phones first. This can be especially useful if contacts have an account manager or deal with a specific department of your business.
Remote Working
By delivering calls over the internet, the phone is dynamic and can be used at different locations – the phone will keep the same number and extension when it is connected to the internet. This means that remote workers can take their phones home with them and use them just as they can in the office. Extension numbers can also be distributed across other devices such as laptops and mobiles. Hybrid workers can use their mobile phones to make and take calls using their office phone number, maintaining the professionalism of your business.
Conferencing
Call multiple parties at once at no extra cost. You can connect with multiple phones, laptops and smartphones for conference calls allowing your team to work collaboratively even when they are located at different sites.
Call Forwarding
Call forwarding ensure that your customers' calls do not go unanswered. Inbound calls can be forwarded to an extension or phone number, or even diverted to a mobile phone, making sure that your business is always available to its customers.
These are just a few from the vast list of features available to VoIP phone users. Find out more about VoIP Hosted Business Phones provided by Carrera UK here.
About Carrera UK
Carrera UK provide IT support, IT services, and telecoms to small businesses in Portsmouth & Southampton in Hampshire, and across the South of England.
We offer a complete suite of IT and telecoms service solutions for small and medium-sized businesses, including IT support, cyber security, VoIP hosted business phones, and leased computers and laptops.
We know how important IT is to your business and we will work hard as your trusted IT and telecom service provider to find the best solutions for you. Our IT support and solutions give you the assurance that your business technology will be robust, reliable, and cost-effective.