RMM stands for remote monitoring management. It is the process of remotely monitoring and maintaining IT infrastructure through RMM software. RMM software is used by managed service providers (MSPs) i.e., your IT helpdesk team. MSPs manage their clients' IT systems including servers, desktops, laptops, and software through locally installed agents on the machines, without the need to be at their clients' premises.
System Health
RMM can be used to proactively monitor IT systems so that issues can be resolved before they have a major affect on the business. By using RMM to oversee the health of computers and servers, IT technicians are able to diagnose potential or occurring IT issues such as hard-drive failure or high CPU usage. This can be done without remotely logging into and taking over users' computers, or guiding them through finding the state of their PC's health when system failure prevents remote log-ins. This means that IT issues can be resolved quicker, without the need to wait for a technician to visit the business's premises.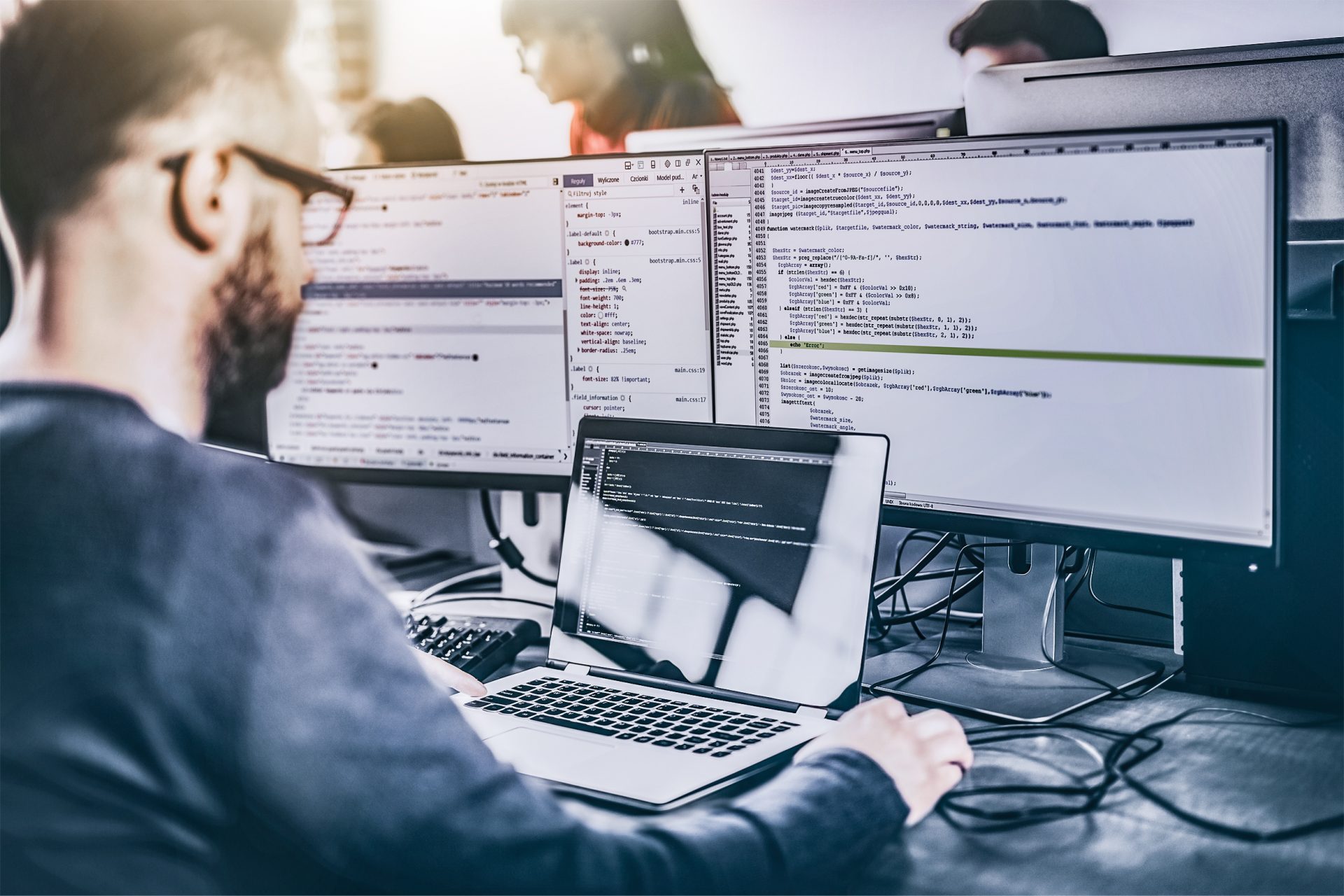 Reports & Alerts
IT technicians at MSPs are able to use RMM to generate reports on your system's status and its health. They will be able to spot patterns in the computer's health, when it runs most effectively, and the tasks it is completing when the computer runs slower or begins to fail. Technicians can use this data to adjust and make improvements to your IT systems remotely. Alerts can also be set up for technicians to run vital updates and install security patches. This ensures that your systems are kept up-to-date and secure.
Automated Tasks
By using RMM to conduct automated tasks, IT technicians at MSPs can work more efficiently. IT technicians can create innovative scripts to automate tasks that otherwise may be time-consuming or repetitive, this means that they can spend more time monitoring and improving your IT systems, as well as resolving any other issues. By automating these tasks, installations, updates and improvements are less likely to go wrong as it reduces the risk of human error. Automated scans can also be set up to run on your computer to check for viruses and malware that could be a threat to your entire IT systems, ensuring that your computers are secure.
Enhanced Performance
MSPs can use RMM to enhance your business's IT system's performance. By ensuring that devices are kept up-to-date and secure, you are less likely to experience issues that cause slowness, downtime. Preventing these issues rather than resolving them when they occur will also reduce the number of interruptions to your work.
RMM helps IT support teams at MSPs work proactively to prevent issues as well as being a useful tool to resolve IT issues that have occurred. As technology advances, RMM will become increasingly useful to MSPs as well as small businesses.
Find out about our proactive IT support from our expert team here.
About Carrera UK
Carrera UK provide IT support, IT services, and telecoms to small businesses in Portsmouth & Southampton in Hampshire, and across the South of England.
We offer a complete suite of IT and telecoms service solutions for small and medium-sized businesses, including IT support, website design, social media management and cyber security.
We know how important IT is to your business and we will work hard as your trusted IT and telecom service provider to find the best solutions for you. Our IT support and solutions give you the assurance that your business technology will be robust, reliable, and cost-effective.