VoIP Business telephone systems are quickly becoming the more favourable communication choice for businesses throughout the UK as they offer considerable cost savings, greater flexibility, and a long list of useful features.
Many businesses have made the switch from traditional telephony to VoIP (Voice Over Internet Protocol) Hosted Telephone systems. This is due to its extensive range of business, financial and technical benefits to future-proof your business. VoIP uses an internet connection to make and receive calls by an office phone or mobile device. This also means that extensions can be distributed across sites, home workers, and remote workers using laptops or mobile devices.
As well as fully resilient, secure and HD quality voice solution with in-built business continuity at its core, VoIP Hosted Business Phones have a long list of features for businesses to utilise.
Some of the key and most beneficial features are listed below: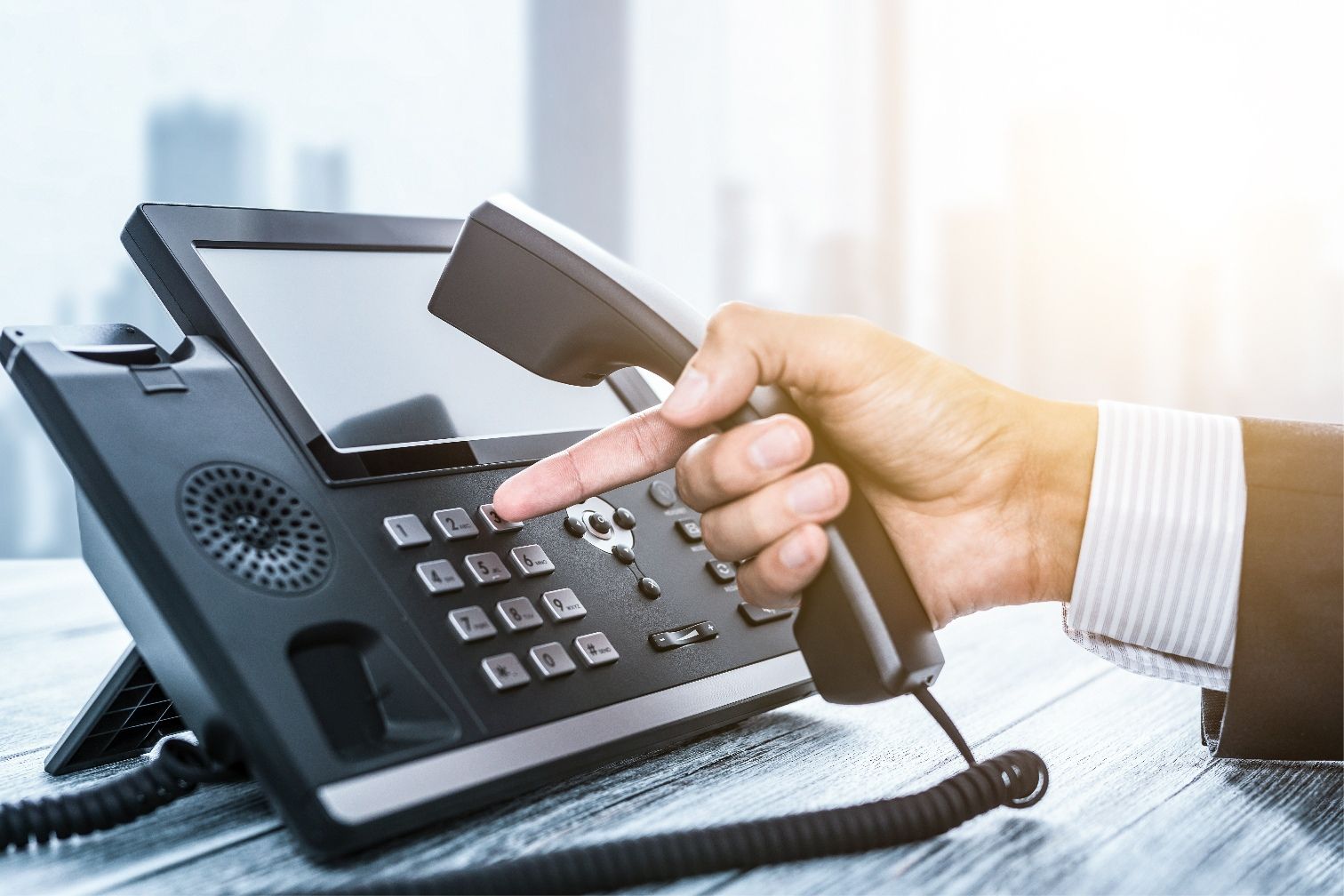 Call Forwarding
Calls can be received from anywhere by forwarding incoming calls to another office phone, landline, or mobile to always stay in touch with your customers. In the rare case that the internet line is down, calls can be forwarded to a mobile to prevent any calls from being missed.
Work From Home
Access your office phone's contact list via a VoIP app and all your customers from wherever you are using your office phone number to maintain professionalism.

Call Transfer
The ability to transfer calls between extensions regardless of their location for a seamless transition of calls from the customer to multiple people at your company.

Call Routing
Decide whose phones should ring first, and where the calls go next if it is now answered. One number can ring all your phones at once or just chosen, individual phones.
Call Parking
Place a call on hold and allow anyone to dial an extension and take the call. It allows anyone in your office to enable call waiting until the right person is available to take the call.

Call Waiting
Phones can create a tone or beep indicating that there is another call waiting to be answered or transferred.

Do Not Disturb
Do Not Disturb stops your phone from ringing and redirects customers either a voicemail or another available phone – great for virtual and in-person meetings. It also means the customer can leave a voicemail or be dealt with straight away rather than waiting for the ringing to time out.

Conferencing
Allow 3 or more parties to connect together with both internal and external participants promoting teamwork, and enhancing collaboration.

Caller ID
See who is calling before you answer so you can plan the most effective action to deal with the customer.
Call Busy Forwarding
Make sure customer calls are not missed by transferring calls if the line is in use or doesn't answer.

Music On Hold
Plays music to fill the silence that would be heard by telephone callers who have been placed on hold.

Auto-Attendant

The auto-attendant or virtual receptionist system allows incoming callers to navigate through option menus using the phone keypad to easily get into contact with the relevant person or department.

Non-Geographic

You can have phone numbers with any UK area code, rather than your local area's that standard telephone lines would offer you. This is ideal if your business covers multiple areas.

Find out more about Carrera UK's Hosted Business Phones and Telecoms services here.
About Carrera UK
Carrera UK provide IT support, IT services, and telecoms to small businesses in Portsmouth & Southampton in Hampshire, and across the South of England.
We offer a complete suite of IT and telecoms service solutions for small and medium-sized businesses, including IT support, broadband, home working support, business phones, and websites.
We know how important IT is to your business and we will work hard as your trusted IT and telecom service provider to find the best solutions for you. Our IT support and solutions give you the assurance that your business technology will be robust, reliable, and cost-effective.