This year, Carrera UK were finalists in PETA's Apprentice & Employer of the Year Awards in 3 categories!
We're so proud to have reached the final for PETA's Apprentice & Employer of the Year Awards 2023. From over 100 nominations, the team at PETA took on the difficult task of deciding the final shortlist to include those who have demonstrated outstanding dedication, skill, and commitment to their role.
We reached the final in the following categories:
Best Apprentice Employer (SME)

Rising Star of the Year

Mentor of the Year
We've worked with PETA for many years and have developed a great working relationship with them over the last decade. Our partnership has meant that we have taken on 10 apprentices who have excelled at becoming accomplished IT Technicians.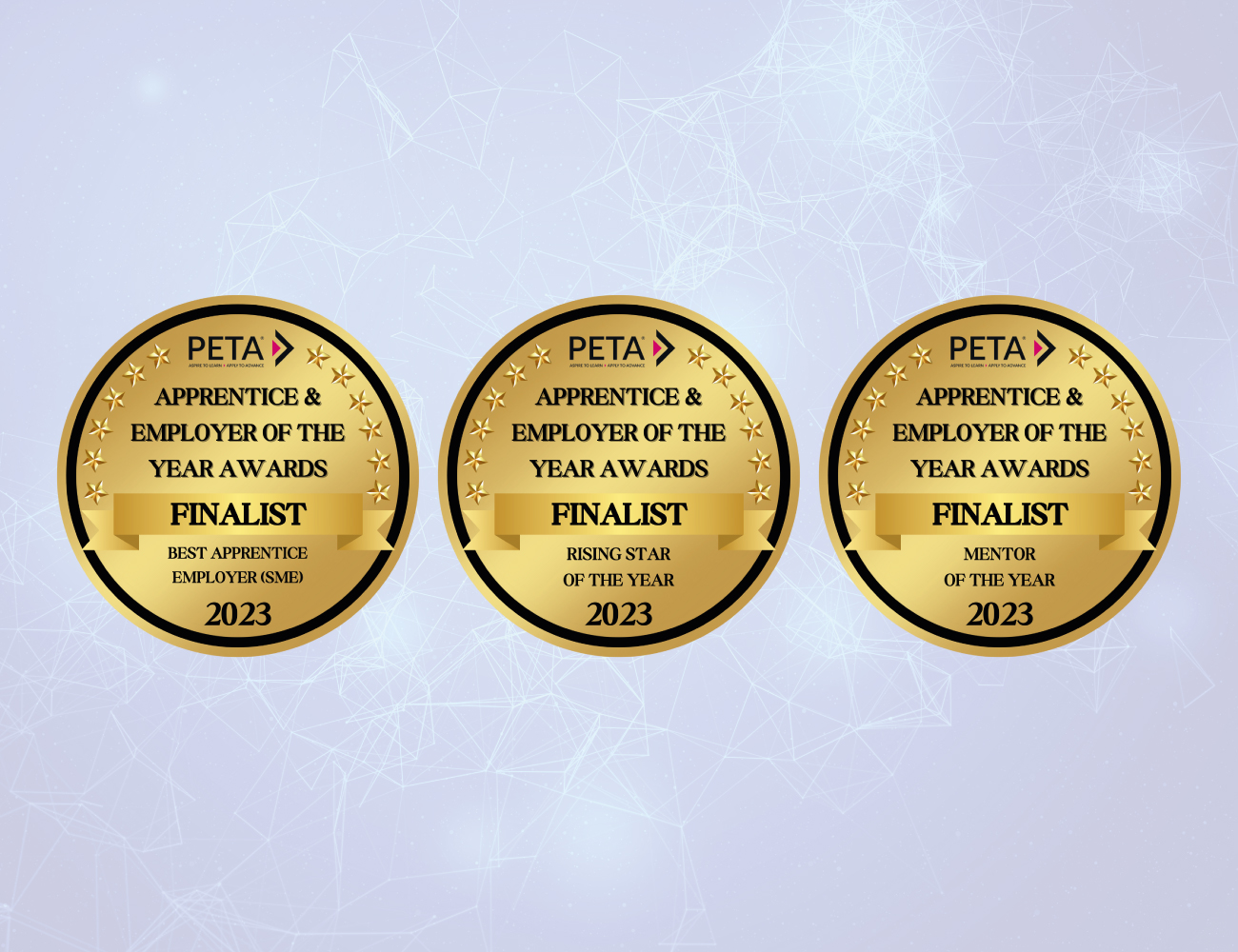 We are committed to providing opportunities for young people to learn and develop their skills, and apprenticeships are a key element of this commitment. Our dedication to mentoring and training apprentices also ensures that they are equipped with the skills and knowledge they need to succeed, both within the company and in their future careers.
Having started as an apprentice himself, our managing director Gary, is a supporter of apprenticeship schemes and actively encourage other businesses to consider taking on apprentices. This is because apprenticeships are a great way for businesses to tap into new talent, bring fresh perspectives to the company, and invest in the future of their industry.
Carrera's apprenticeship programme is a vital part of the company's strategy for developing its workforce and ensuring that it has the skills and expertise it needs to continue to grow and succeed in the competitive IT industry. The success of the current apprentices and of those who have come before them is proof that this strategy is working, and that Carrera is an excellent employer for anyone looking to start their career in IT.
We are continuing to support young people and apprenticeship schemes by hiring more apprentices. Find out more about the exciting opportunity here.
About Carrera UK
Carrera UK provide IT support, IT services, and telecoms to small businesses in Portsmouth & Southampton in Hampshire, and across the South of England.
We offer a complete suite of IT and telecoms service solutions for small and medium-sized businesses, including IT support, website design, social media management and cyber security.
We know how important IT is to your business and we will work hard as your trusted IT and telecom service provider to find the best solutions for you. Our IT support and solutions give you the assurance that your business technology will be robust, reliable, and cost-effective.