Many business owners find it difficult to decide whether they should outsource for IT services or hire people to do the work in-house. Outsourcing is a great way for businesses to obtain expertise and skilled professionals whilst reducing overhead costs. We've highlighted 5 benefits of outsourcing IT support for your business.
1. More Time to Run Your Business
You could be losing valuable time if you're spending hours sourcing, configuring, maintaining, and repairing your IT systems. Your time should be spent be running your business, not dealing with IT problems. Outsourcing your IT department allows a separate team to take care of this for you, whilst you can focus on growing your business.
2. Reduced Costs
There are large costs involved in hiring IT staff including recruitment, training, salary, and pensions. It is usually more cost-effective to outsource your IT to a whole team of experienced IT technicians than to hire one or two in-house IT managers, especially if you do not require IT staff on a full-time or permanent basis. External IT departments can also be used to complement your in-house staff that already maintain your IT systems, improving your business's efficiency.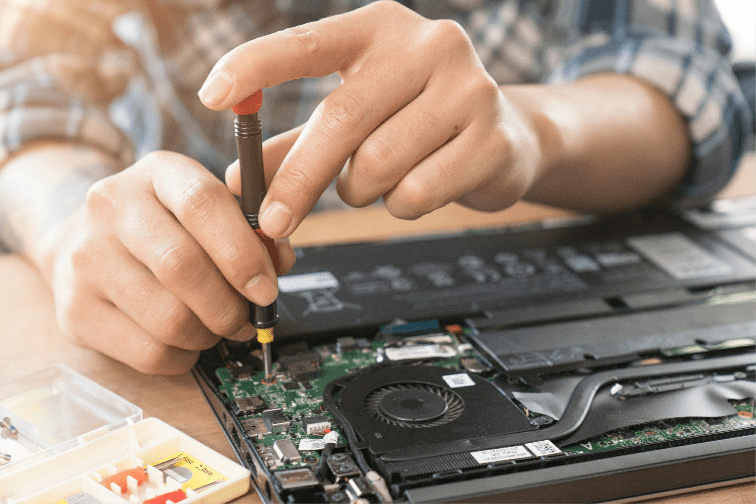 3. Access to the Latest Technology
When you outsource your IT department, your business can access a whole team of IT professionals, usually with years of experience in a wide range of areas. Outsourced IT companies will have access to training on the latest technologies and will have the expertise to implement innovative and efficient solutions in your business's IT systems.
4. Scalability
As your business grows, your IT systems will need to adapt and grow with it. Experienced IT technicians can create scalable IT infrastructure that helps prevent performance issues and downtime that can occur when your business outgrows your IT systems. Hiring more members of staff for your in-house IT department may help with resolving IT issues as they occur but it is unlikely that they will easily be able to overhaul or reconfigure your IT systems without help from an external IT support team. Help from outsourced IT companies can be used as and when you require it rather than employed on a full-time and permanent contract.
5. Increased Security
It can be costly and time-consuming for businesses to monitor and keep track of all the latest cyber security threats – it can take up a lot of the working hours of your in-house IT team. An outsourced IT support team monitor the latest cyber security threats daily and can learn from not only your business's IT systems but from other clients that they support too. They will also have years of experience when dealing with cyber security threats, system vulnerabilities, and the most innovative defences.
Find out more about how outsourced IT support can help your business.
About Carrera UK
Carrera UK provide IT support, IT services, and telecoms to small businesses in Portsmouth & Southampton in Hampshire, and across the South of England.
We offer a complete suite of IT and telecoms service solutions for small and medium-sized businesses, including IT support, broadband, home working support, business phones, and websites.
We know how important IT is to your business and we will work hard as your trusted IT and telecom service provider to find the best solutions for you. Our IT support and solutions give you the assurance that your business technology will be robust, reliable, and cost-effective.