Businesses can keep up with the rate of technological change to maintain their competitive edge by leasing their office computers, laptops and office phones.
When you are looking to move your business forward with innovative new technology, it can be very expensive. Your options are often limited to buying the technologies outright, which can take a chunk out of your cash flow, or running your business without the latest hardware and software.
Leasing is an ideal financing option for SMEs wanting to invest in the latest technology. Leasing companies provide you with access to high-quality IT equipment without having to bear the burden of ownership. You pay a monthly payment while using an asset rather than paying for the asset all at once.
Here are some key reasons why you should consider leasing your IT equipment from Carrera UK: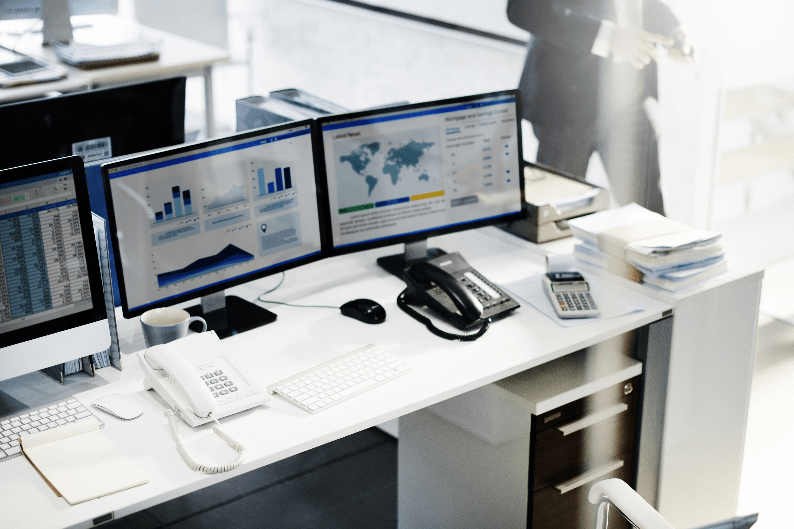 Pay for use, not ownership – pay for your equipment monthly rather than all at once

Overcome budget limitations – access your new IT equipment straight away rather than when budgets allow
Tax-deductible – leasing is treated as an operating expense
Conserves capital expenditure, maintains liquidity, and improves cash flow
Avoids depreciation – you don't have to worry about the value of equipment going down as you don't have to sell or exchange it
No initial outlay – no lump sum required at the start or end of the lease
Keep your technology up to date by changing for new computers as new technology arrives
About Carrera UK
Carrera UK provide IT support, IT services, and telecoms to small businesses in Portsmouth & Southampton in Hampshire, and across the South of England.
We offer a complete suite of IT and telecoms service solutions for small and medium-sized businesses, including IT support, broadband, home working support, business phones, and websites.
We know how important IT is to your business and we will work hard as your trusted IT and telecom service provider to find the best solutions for you. Our IT support and solutions give you the assurance that your business technology will be robust, reliable, and cost-effective.