A website is essential for any business looking to establish an online presence. It will improve your business's credibility as well as acting as an excellent marketing tool. However, it needs to be well-designed and functional, otherwise it could be doing more harm than good. Here is what business owners need to know about websites:
Content
Your website's content is just as important as its design. It should be clear, concise, and engaging, with a focus on communicating the benefits of your products or services to potential customers. Your website's content should also be optimized for search engines, with relevant keywords and meta descriptions to help improve your site's search engine rankings.
Calls to Action
A well-designed website should include clear and compelling calls to action (CTAs) that encourage users to take action, such as signing up for a newsletter, contacting you for more information, or making a purchase. CTAs should be strategically placed throughout your website, and they should be eye-catching and easy to find.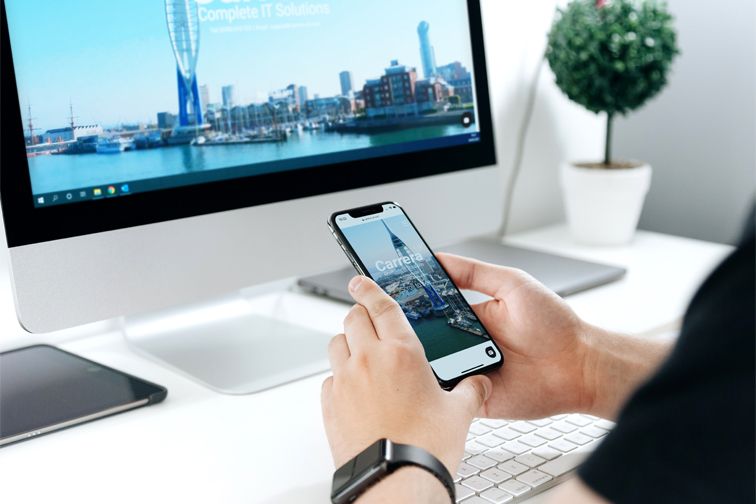 Branding
Your website should reflect your brand identity and be consistent with your other marketing materials. This includes using your brand's colours, fonts, and imagery throughout your website, as well as incorporating your brand's messaging and tone of voice.
Responsive Design and Functionality
More and more people are accessing the internet on their mobile devices. Therefore, it's essential to ensure that your website is optimised for mobile devices. The website should be easy to view and function well, even on small screens.
SEO Matters
Search Engine Optimization (SEO) is important for making sure your website appears in search results. This should be specific to your business's products or services, and can also be specific to your business's operating area. It is important that your website and it's content is optimised for your chosen SEO terms.
User Experience (UX)
A key aspect of website design is user experience (UX), which refers to how easy and enjoyable it is for users to navigate and interact with your website. A well-designed website should be intuitive and easy to use, with clear navigation and easy-to-find information. It should also load quickly and be optimised for mobile devices, as more and more users are accessing websites on their smartphones.
Security
Website security is a critical aspect of website design, particularly for businesses that collect personal or financial information from customers. Your website should use SSL encryption to protect user data, and you should have a secure payment gateway in place for online transactions.
Website developers are able to ensure that these criteria for a good website are met. By ensuring that all of these point are incorporated into your website, it it will act as a great marketing tool for your business. It will attract and engage potential customers and help to improve trust and credibility.
Find out more about Carrera UK's comprehensive website service that includes, design, hosting, maintenance, and updates here.
About Carrera UK
Carrera UK provide IT support, IT services, and telecoms to small businesses in Portsmouth & Southampton in Hampshire, and across the South of England.
We offer a complete suite of IT and telecoms service solutions for small and medium-sized businesses, including IT support, website design, social media management and cyber security.
We know how important IT is to your business and we will work hard as your trusted IT and telecom service provider to find the best solutions for you. Our IT support and solutions give you the assurance that your business technology will be robust, reliable, and cost-effective.